Hey, I can't believe it's Friday already! Here's another batch of sales and marketing nuggets to help boost your business...
1. FBM EXPERT TIP:
A fantastic quick and easy tip from marketing expert René Baratella this week. He says:
"Potential clients are looking for you on social media. Don't let those searches go to waste. Use your social media profile as an always-on, worldwide billboard with only one message. Make sure that first-time visitors instantly see and feel:
Who are you talking to.

The problem you solve.

The outcome of working with you.

The next step is to connect with you
Zero complexity. Zero confusion.
This is the digital version of "You never get a second chance to make a first impression." A well-configured Facebook profile is a 24/7 lead magnet that works on autopilot even when you sleep. No matter if generating fresh new leads of your dream clients or warming up your community, eventually leading to more sales."
One of Rene's clients implemented this tactic and, within days, was offered a great opportunity to appear on a Facebook live to talk about makeup and skincare tips for brides. Then, someone reached out asking if they would like to appear on a big podcast!
If you're wondering how yours could look, studying René's cover photo is a great place to start:
If you would like René to cast his expert eye on your social media profile or help you generate lots of organic traffic, click
and send him a message.
2. MARKETING TIP OF THE WEEK:
This could be a game-changing marketing tip or a complete flop, but...
I was thinking, what if you bucked the trend of traditional page design and instead modelled your page on an infographic?
People love infographics and are nearly always hungry for more information after going through one. What if you designed an opt-in page or funnel hub as an engaging infographic?
For example, this exercise/health infographic could easily be turned into an interesting web page...

This would work in many niches and would certainly make you stand out. I wonder if the highly-shared nature of infographics would translate to webpages.
Something to think about...
3. TOP TIP FROM A FELLOW COMMUNITY MEMBER:
Dominica Maldonado dropped some serious gold this week. She's started leveraging lesser-known holidays or quirky observances (e.g., National Donut Day - first Friday of June) by creating themed promotions or content.
How cool is that? This would certainly add some personality to your content and gives you that all-important reason why. Here are 5 upcoming holidays for you to take advantage of:
1. International Pillow Fight Day (April 2)
2. International Dance Day (April 29)
3. Star Wars Day (May 4)
4. No Dirty Dishes Day (May 18)
5. Typewriter Day (June 23)
4. FUNNEL OF THE WEEK:
A special one this week as it has been built by our own talented James Curran. Take a look, hack the bits you like, and let me know if there's anything you would split test.
If you love it and want James to build you something, send him a message
.
5. FOOD FOR THOUGHT:
"Success is not final, failure is not fatal: it is the courage to continue that counts."
— Winston Churchill
This powerful reminder from Winston Churchill encourages us to embrace both our successes and failures as learning experiences. Keep pushing forward, knowing that setbacks are only temporary and it's your resilience and determination that truly define your journey to success.
Wishing you continued success,
Lee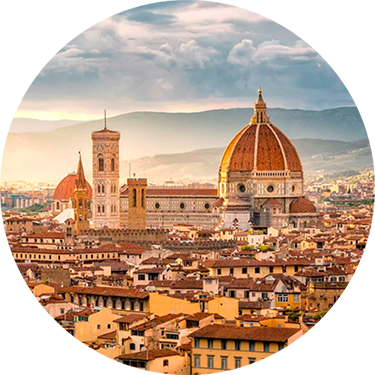 My wife and I have finally
finished booking our
mini-moon. If you have
any recommendations
for things to do in Florence,
Rome, or Positano, send
them my way!